How much is 1 EUR?
1 EUR is approx 1.1 USD or 0.7 GBP
How to calculate the price?
USD: 10% more
Pound: 30% less
Note: We cannot guarantee the accuracy of these rates!
You have a actual course, please use a currency convertor!
Payment options

Credit cards: Amex Master Visa
PayPal
Cash in advance
(Cash discount: 2%)
COD (check if available)
not for every country
Iontophoresis
Iontophoresis is a standard treatment for the condition Hyperhidrosis or excessive sweating. We welcome you in our store for professional iontophoresis machines from the manufactorers Hidrex and Dr. Hoenle - suitable for home alone use, but also the "top notch" and High End edge for clinic use.
5 Products in Iontophoresis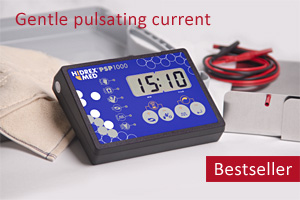 Iontophoresis Device PC (pulsed current) offers also a direct current ...
| | |
| --- | --- |
| Art.No.: | PD-01018 |
| Delivery time: | Available now |
Iontophoresis Device PC (pulsed current)
| | |
| --- | --- |
| Art.No.: | PD-01001 |
| Delivery time: | Available now |
---
Iontophoresis Device with Direct Current
| | |
| --- | --- |
| Art.No.: | PD-01017 |
| Delivery time: | Available now |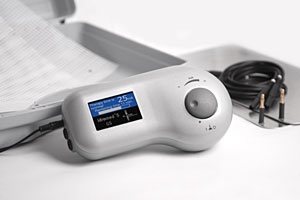 Iontophoresis Device DC (direct current)
| | |
| --- | --- |
| Art.No.: | PD-01016 |
| Delivery time: | Available now |
---
Supplement for the treatment of sweaty underarms
| | |
| --- | --- |
| Art.No.: | PD-01004 |
| Delivery time: | Available now |
Category in 'Iontophoresis'
Customers who bought an Iontophoresis machine, also bought one of these products: